Data Provisioning & Integration
With the knowledge and experience from numerous projects, we accompany you in setting up your data architecture. We integrate these into your individual system landscape. To do this, we choose a modern approach in the area of data provisioning & integration and understand SAP HANA as a central element that can be used by SAP but also non-SAP tools.
We offer you everything from a single source: from the preparation and implementation of data loading into SAP HANA to access to the data by other systems. Our consulting portfolio includes both SAP tools and non-SAP tools. This guarantees you the highest flexibility and future security.
Challenges in Data Provisioning & Integration
Challenges in Data Provisioning & Integration
The amount of complex, rapidly changing and sometimes poorly structured data is constantly increasing in companies.
A specific technical solution for connection is implemented for each source system. This is costly and maintenance-intensive.
As a rule, technical or professional keys for harmonising the data are missing.
Data is processed in several systems, so redundancies and duplicates can occur.
Temporally different processing processes of the data can lead to inconsistent states.
Too large frequencies in the provision of data lead to insufficient data timeliness.
(Show Challenges by Clicking)
We offer you comprehensive expertise and are happy to go the whole way with you, from the analysis of the existing situation to the development and operation of the solution. We offer the following services:
Data Provi­sioning Archi­tecture
Based on our experience, we advise you on the basis of a comprehensive catalogue of criteria and thus create the basis for your decision-making.
Together with your IT, we ensure the technical connection of the different source systems.
Depending on the data source, we optimise the type and performance of the replication and transform the data into the desired target format.
We would be happy to consult you on setting up a company-wide quality layer to ensure the data quality of your entire data inventory.
We develop a data layer in which the data is made available via generic interfaces for consistent further processing in your data inventory.
Together We Build Your Data Architecture of Tomorrow!
You Want a Company-Wide Concept (e.g. for Data Connection)?
Selection Process - from the Longlist to the Decision
We support you in setting up a company-wide architecture for data connection and data integration. As a SAP Gold Partner, we have certified know-how in SAP's data integration tools and also have expertise in non-SAP data integrators. Each of these tools has its own advantages and disadvantages, which need to be evaluated according to your requirements. This is optimally achieved, for example, with the help of a comprehensive catalogue of criteria.
Big Data is one of the big topics of our time, but to benefit from it, the right data must be available in the right place. With our team of data architects, we can help you make the data available as quickly as possible, harmonise it, transform it and integrate it into your overall concept.
Daniel Fröhler, Senior SAP HANA Consultant
BIG.Cube GmbH
Case Studies & Extracts from our Projects
Project Example 1: SAP SDI Realtime without Write Access
Find out how we implemented SAP SDI Realtime without write access at our client's premises. Read blog post now >>
Project Example 2: HANA Quality Platform
Establishment of a company-wide DQM layer including the integration of the Q-THOR product to ensure the data quality of all relevant company data.
Systems: SAP HANA 1.x / 2.0 | BW on HANA | MS-SQL DB | Oracle DB | SDI
Connection of 7 source systems (more in planning).
Content: DP via SDI | Structure of the SDI architecture | Connection of the data sources | Replication tasks | Flowgraphs
Deployment of Smart Data Integration (SDI).
Project Example 3: Data Hub
Connection of a Data Hub to a BW on HANA system.
Systems: SAP HANA 1.x / 2.0 | SAP BW on HANA | HANA Native System | SDI
Conversion of the heterogeneous connected systems to a central Data Hub.
Content: DP via SDI | Structure of the SDI architectur | Connection of the data sources | User setup | Performance optimisation
Establishment of interface and delta determination for the loading of the SAP BW system.
Project Example 4: Reporting Platform
Development of a reporting platform for accessing analytical tools, e.g. Power BI, on the basis of a SAP HANA system.
Systems: SAP HANA 1.x / 2.0 | Power BI | R
Provision of the data room and access.
Content: Set up permissions for HANA Native Views | Creation of reporting views on the HANA system | Setup access from Power BI | Setting up the analytic layer on the HANA system
Deployment of the HANA platform.
Get to Know Us Offer: Analysis Workshop
We are happy to offer you the opportunity to get to know us without any obligation and to discuss your requirements. If your requirements and our services match, then the next step is to offer you a workshop in which we develop possible solutions together. During the workshop, you will also receive a first concrete estimate of the expected expenses.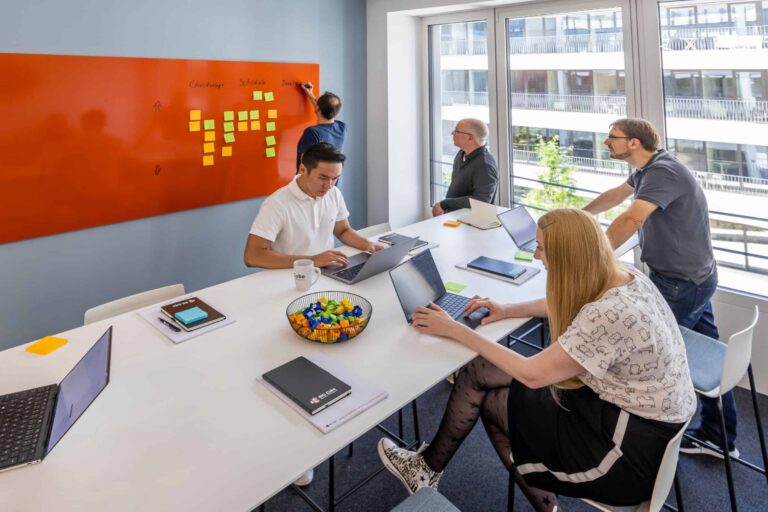 Analysis of the data sources to be connected and your system landscape, as well as discussion of possible solutions.
Result document for the assessment of your data sources and system landscape, including effort estimation for further steps and solution approaches.
2 day workshop on-site or remote incl. documentation of results.
FAQ's to Data Provisioning & Integration
Is there a "One-Fits-All" solution for Data Integration?
With Smart Data Integration (SDI), SAP has taken the approach of being able to map all requirements through one tool. SDI offers real-time and batch connection of the data plus additional virtual access to the data. Virtual access makes it possible to use data without having to persist them in the company's own system and thus consume storage space. However, as a component of SAP HANA, SDI is designed to replicate the source data in the target system SAP HANA. Almost every tool has strengths and weaknesses. Therefore, we recommend a detailed analysis of the requirements based on a comprehensive catalogue of criteria at the beginning.
Which tool should be used for Data Integration?
The selection of the best possible tool depends on several influencing factors. The following aspects, for example, are included in the evaluation: the number of data sources, the required data timeliness, the number and types of recipients. To identify a suitable tool, we recommend a requirements analysis in which we analyse your system architecture together with you and prepare the basis for the decision-making process of the tool selection based on a catalogue of criteria.
Does my tool for Data Integration into SAP HANA have to be from SAP?
No, not necessarily. HANA offers very good ODBC/JDBC connections that make it possible to access the database with a wide range of tools. Apache Spark, for example, is very suitable for the batch connection of large amounts of data.