Q-THOR – Certified by SAP
SAP officially certified our standard software for increasing and ensuring data quality, 'Q-THOR', for use with SAP HANA 2.0 through the SAP inte­gration scenario HANA-APP 2.0. With this certification, SAP ensures that external providers' solutions can be integrated safely into SAP land­scapes. The software can now
officially be found in the
SAP Certified Solutions Directory
.
You can find out which steps Q-THOR went through during the certification process and what the certification means for us and for our clients in the following blog post.
Q-THOR went through the following certification process
The following processing steps, among others, were requested and examined by SAP during the Q-THOR certification process:
Benefits of certification for (future) users
All these steps were passed success­fully and Q-THOR was thus certified by SAP at the end of the process. It was there­fore ensured and attested by SAP that Q-THOR can be installed without any problems. Further­more SAP confirmed that the software can be inte­grated seamlessly into the system landscape and Q-THOR runs reliably on HANA.
Because of Q-THORs generic architecture, it also runs on non-SAP landscapes
Q-THOR wins users over with its completely generic architecture and can be easily integrated into any system and data landscape without altering these. The land­scape can be both SAP-based and non-SAP-based. The loading and inte­gration of data for Q-THOR can take many forms, depending on your system landscape and your availability require­ments, for example.
You want to read more about Q-THOR?
More exciting topics from our newsroom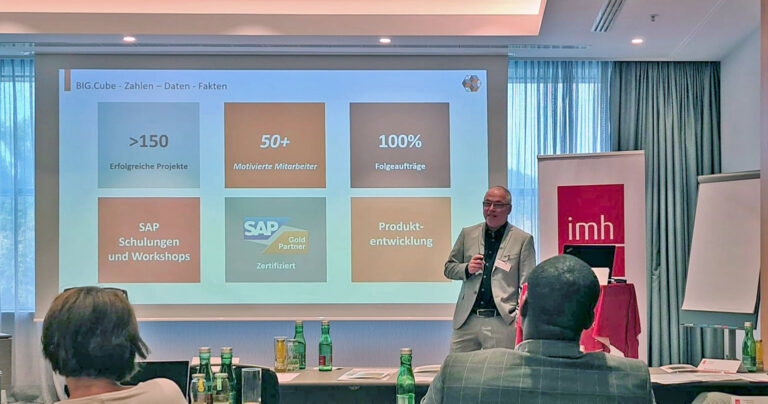 Read about which trends were discussed around the topics Data...
Read more
Thee topics that were discussed at the Master Data Forum...
Read more
Learn how MEAG has been ensuring successful data quality management...
Read more