High Data Quality Requirements for SAP BW Systems
SAP BW systems collect data from different source systems. These are then transformed, integrated and aggregated in order to make the data available to the receiving systems. These can be reporting tools or analytical systems, for example. Since this data is often used for decision-making, ensuring data quality in SAP BW is indispensable due to the multi-stage data processing process.
Challenges of Ensuring Data Quality in the SAP BW System
From our many years of experience with our clients, the core challenges for quality assurance of the data in an SAP BW system lie in the following points:
Data errors lead to wrong decisions and result in loss of reputation. This is why technical departments quickly lose confidence in the reporting system.
Data error corrections in an SAP BW system are generally very costly and time-consuming
In order not to detect data errors only in the report, quality checks are implemented in the data flow at various levels. As a rule, this is done by means of corresponding ABAP programming, directly in the SAP BW system in the transformation routines by the IT department.
Large amounts of data in an SAP BW system require a very high number of quality-assuring individual plausibility checks.
Creation, development and maintenance of these programmes mean a high effort for IT
Technical departments are (thus) dependent on the capacities of IT
Creation and maintenance of quality checks often takes (much) too long
To solve these challenges, technical departments would have to be enabled to do the following things themselves without IT know-how: 1. Create and maintain quality checks independently in self-service (i.e. without programming). And 2. in the event of an error, be able to define for themselves whether processing in the SAP BW system should be continued or terminated.
Q-THOR: Self-Service Data Quality Assurance in SAP BW
The product Q-THOR was developed from the idea of providing technical departments with a solution for independently creating quality checks in self-service and scheduling their execution. With Q-THOR, both the quality of the data in the SAP BW system can be ensured and the processing of the data can be controlled:
All images on this page © 2022. BIG.Cube GmbH. All rights reserved.
The Interaction between Q-THOR and SAP BW
To check data in SAP BW with Q-THOR, SAP BW is configured directly in Q-THOR as a data source. This allows users to select the data to be checked from the SAP BW system in the check system and define the plausibility checks themselves. The next step is to schedule the execution of these quailty checks in a scheduler.
In SAP BW, it is possible to trigger a scheduler in Q-THOR to execute the quality checks before each data processing step. This is done via a separate Q-THOR process directly in SAP BW. The scheduler then performs the quality checks directly on the SAP BW data. A corresponding return code is returned to the SAP BW system via the KPI definition defined in Q-THOR during the check creation. This return code is evaluated by the SAP BW system and further processing is controlled according to the result. In Q-THOR, the current status per processing level in SAP BW and the loading progress of the data is monitored in a dashboard.
Q-THOR does not change any standard processes in SAP BW. It is rather a tool to be able to monitor the data quality of data outside of SAP BW with the specially defined quality standards. In addition, any number of quality gates can also take place before loading into SAP BW. This can be done, for example, to check source data in the source systems where it was first created. With Q-THOR, technical departments are enabled to graphically monitor the entire data flow from source to SAP BW backend to reporting at a central location. In this way, data errors can be detected and corrected at an early stage.
By using Q-THOR to check the plausibility of data in a SAP BW system, the costly conversions and maintenance of ABAP programmes for IT departments can be eliminated. All quality checks of data can be maintained independently by technical departments and business users and their results can be checked. Since these users are usually the data owners anyway, exactly the right people are equipped with a very powerful tool to quickly and efficiently create their checks and adjust them if necessary.
More Exciting Topics from our Newsroom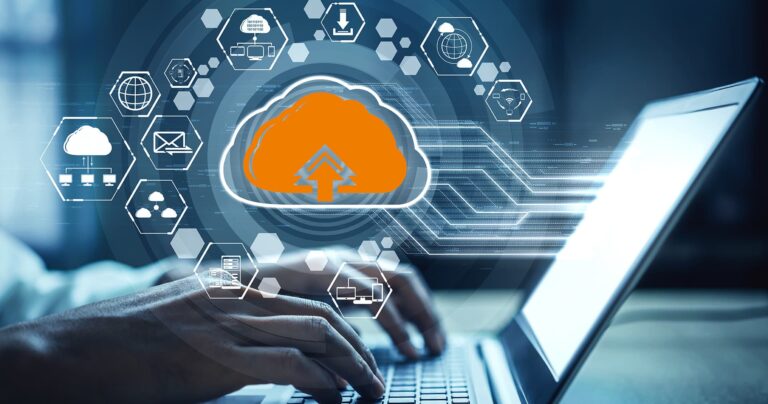 This blog post introduces the transport tool MS Azure Pipelines...
Read More